College students expect to provide references when they are nearing graduation and searching for their first full-time position. What surprises many students is the increasing trend for employers to request references from all candidates – including part-time jobs during the semester and especially internships and co-ops.
Due to the overwhelming number of applicants, employers are using references as a tool to help them sort through the candidates and get the best employees. Even though most employers won't actually check most of the references (usually only one if any), candidates that don't have references are viewed as lower-quality and frequently discarded.
---
---
Who College Students Should Ask to be their References: Don't fall into the catch-22 thinking of "I need references from previous bosses, but I've never worked or my jobs aren't related so I can't get references". Here are 11 references to consider when you are in college.
Friends or Family Who Currently Work for the Company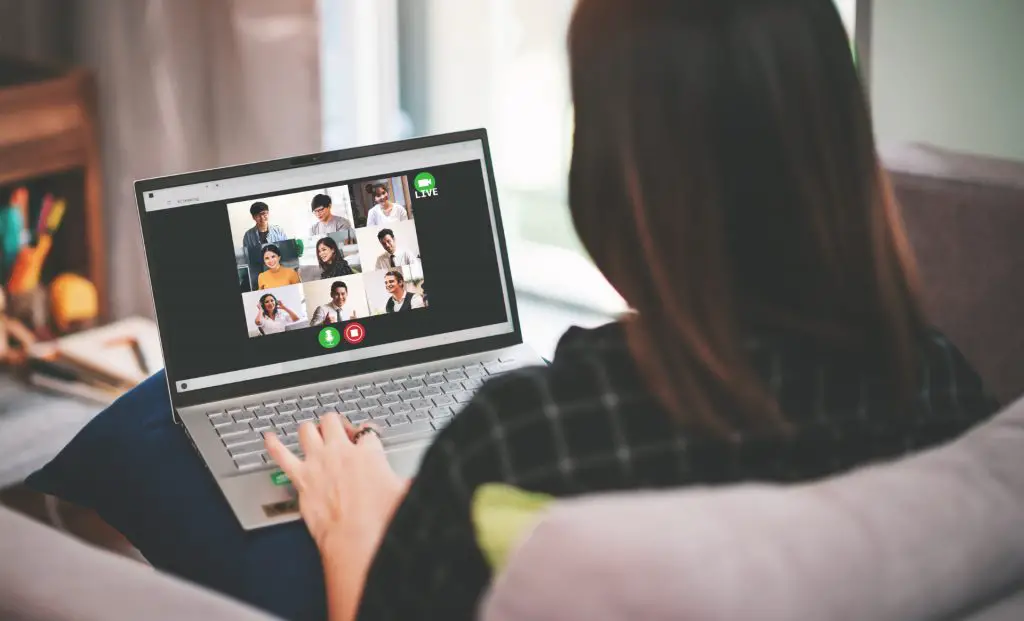 The best way to get hired is to know somebody who already works there and have them recommend you – more than half of new jobs were found through networking. This is one situation where family members and your network of friends can be a tremendous help in your job search.
Employers trust recommendations from their staff, so if you have a friend or family who already works for the company reach out to them before submitting your application. Many companies use referral bonuses to encourage workers to help hire people they know. Normally the employee will need to submit a form before you apply to get their benefit and sometimes you just need to list them as a referral on your application.
Provide a copy of your resume and have your connection talk to the hiring manager directly about your interest in working there. Be flexible during this discussion – even if the job posting you saw is full, there may be other opportunities that are not publicly posted.
Expert Tip: Create a LinkedIn profile to find people in your network that are connected to the company you are targeting. Here are the 13 people to connect with on LinkedIn that help you the most.
Bosses From Any Previous Job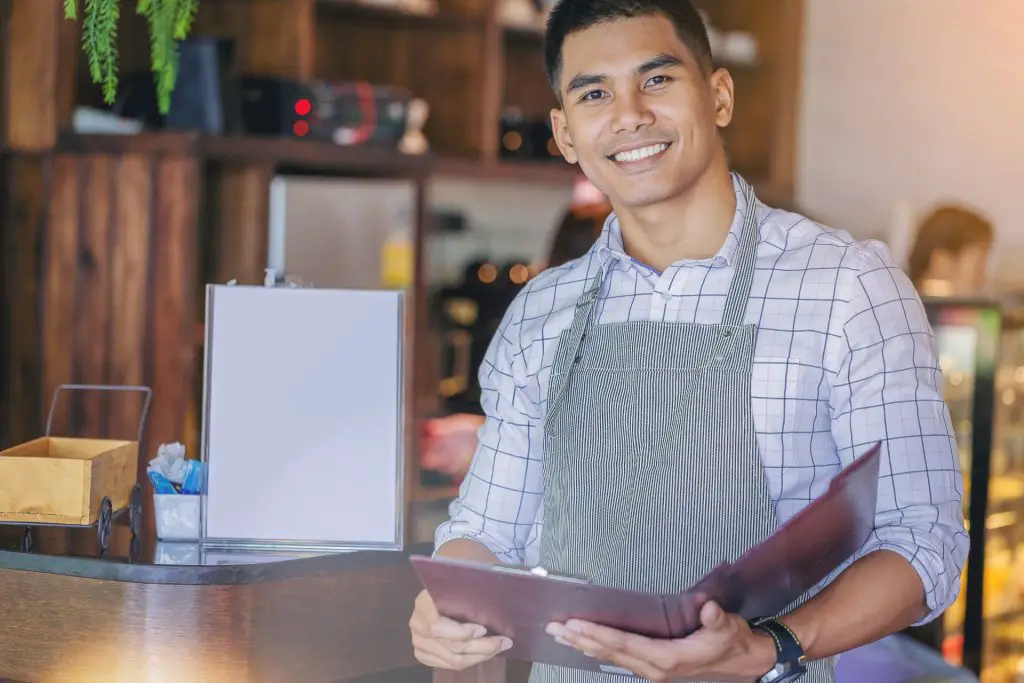 Getting work experience during college needs to be a top priority for every student. Not only is it important for students to get practical experiences in the day to day responsibilities of their chose career field, employers increasingly expect even entry-level positions to have at least a year of experience. Internships and co-op terms (also called a practicum) are one of the best ways to get work experience.
If you've collected a paycheck and were a good employee than ask your boss to be a reference. In most cases this will be your supervisor, but if you reported to a manager that you rarely spoke with then look for someone in a leadership position that you interacted with regularly. This could be a shift lead or another informal position – if they were in charge of assigning your work and delivering feedback about how it was done than they are the right person.
Just because you were paid in cash and didn't pay taxes doesn't mean you didn't have a job with a boss. Did you babysit for a family? Mow the grass for someone in your neighborhood? Pet-sit for a friend or walk their dog when they would be home late.
All of these are examples that show how you handled responsibility. Were you dependable and deliver on your commitments? Were you flexible to meet the needs of your boss? Did you show resilience in overcoming challenges when things didn't go according to plan?
Anyone you've done odd-jobs for can be a reference, and if you've done the work consistently over several years they make some of the best references.
Expert Tip: Include all of your work history. Don't exclude jobs just because they are unrelated to the job you want. For student candidates, employers expect to see a work history with part-time and summer jobs.
Should I use coworkers from previous jobs as references? References from coworkers do not carry as much weight as a reference from your boss, but are still worthwhile to consider. Experienced coworkers can be a good reference, more so if they were your trainer or provided direction to your work as an informal leader.
Volunteer Coordinators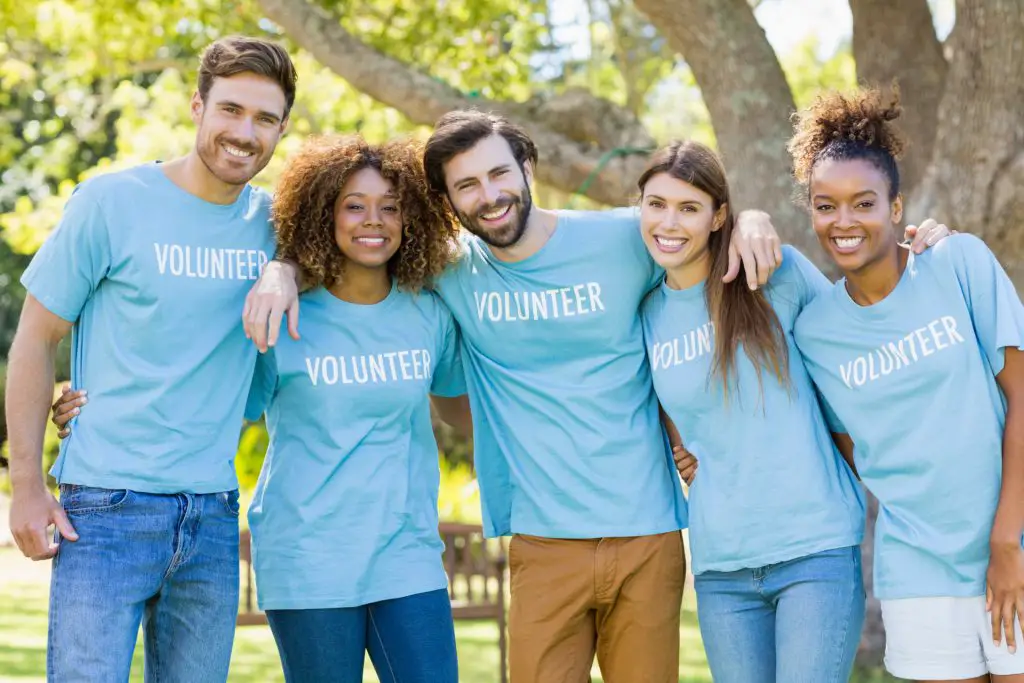 Volunteer leaders are conscientious and make excellent references, even if you don't have a close personal relationship with them. Many coordinators will give a solid reference if they know that you volunteered more than just once or twice, even if they don't really remember you.
Volunteering has an implicit agreement of altruism. Call it selflessness, humanitarianism, or karma, but doing good is its own reward. Just the fact that you were there and they don't have any negative recollections is enough for them to give a positive reference.
Extracurricular Activity Leaders
If you participated in any student government, student clubs, or organizations, ask the leader or advisor to be a reference. Remember, you don't have to be a standout member of the activity to get a good reference. Most students don't participate, so simply being part of an extracurricular puts you ahead of the pack.
Just like volunteer activities, activity leaders are enthusiastic about their programs and will give a positive reference by default unless you have given them a strong reason not to support you.
College Professors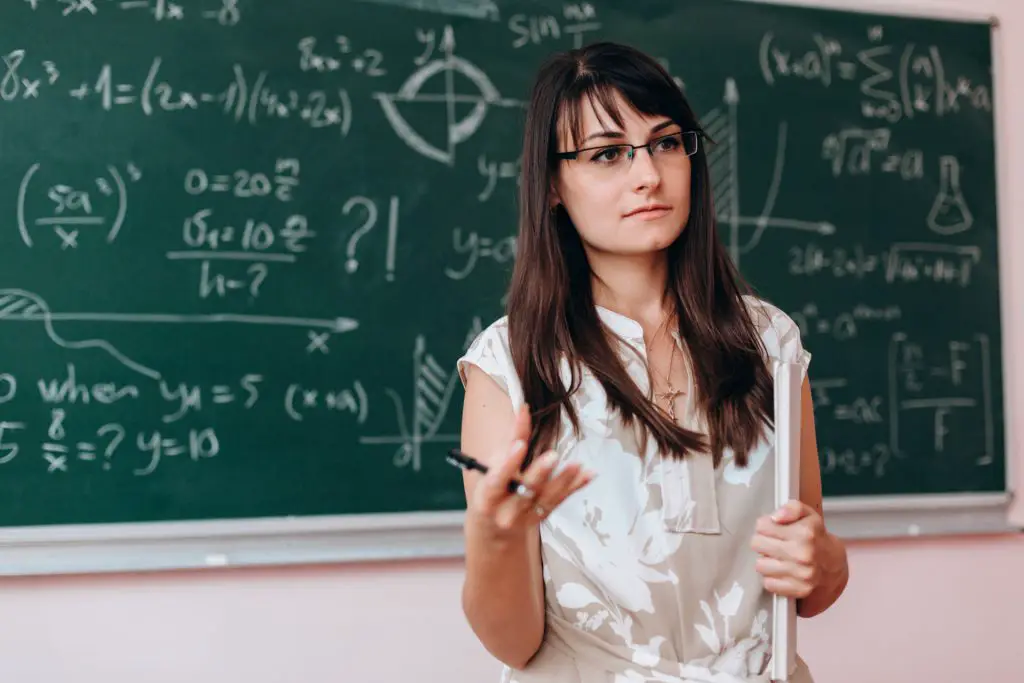 College professors as a group do not make great references for most students unless you have had significant interactions with them. Professors simply don't get to know individual students in large lecture-based classes that are so common for underclassmen.
Once you move into higher-level courses with fewer students there is more room for discussion and one-on-one interactions during office hours and the professor may be able to be a good reference. If you are unsure, just ask the professor and get their input – if you are hesitant to even ask then you already have your answer…
When you choose which professors to ask to be your reference, select ones that you have a good connection with that also instruct courses directly related to the job.
Expert Tip: Professors that you've worked closely with on a research project, case study or survey are great choices for references. They were your boss for a job, just in an academic setting.
Teaching Assistants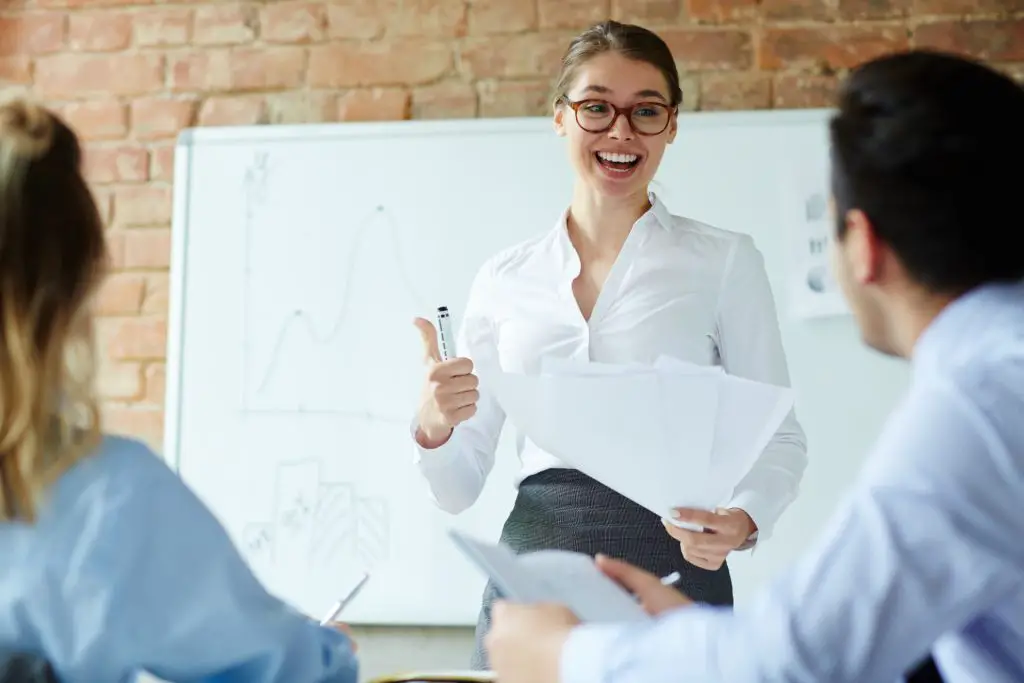 Research shows that only 19% of students interact with their professors outside of class. For the 81% of students that do not meet with your professor, the teaching assistant (TA) will make a better reference. TAs lead most college discussion sections (also called recitations or tutorials) and laboratory sessions.
Because students have more direct contact with TAs (even outside of office hours), the TA gets to know all of their students and how they work. Equally important, the TA recently had to go through their own hiring process and likely needed to provide references. They know from first-hand recent experience how stressful the hiring process can be and are more likely to be responsive to requests and help a fellow student.
Expert Tip: College courses are vastly different than high school classes. We did the research and consulted with university student services experts to demystify the transition. Learn what you need to succeed in College Classes: A Detailed Guide for High School Students.
College Advisors
Many students overlook their college advisor when they need references or letters of recommendation, but advisors are faculty members that have a strong interest in helping students succeed. Frequently, college advisors have industry experience in their field and are able to connect the student's strengths to the business needs of the position and speak in terms that the employer understands.
Expert Tip: Even if you've never really spoken to your advisor beyond normal course registration and degree program topics, they can still make a good reference. The fact that you've navigated through your college program thus far without needing major assistance shows you are a self-starter and independent with confidence in your decisions.
Resident Assistants
Resident Assistants (RAs), also known as resident advisors or house fellows, can make excellent references. They are in a position of respect and authority while also getting to know the personal character and behavior of their residents.
Most college freshmen will stay in the dorms for their first year at university and have a resident assistant. The RA sees students in their social setting outside of class where they will display more of their character. Even if you don't stay in the dorms for a second year your freshman RA can be a good choice as a reference during your second and third years in college.
Community Leaders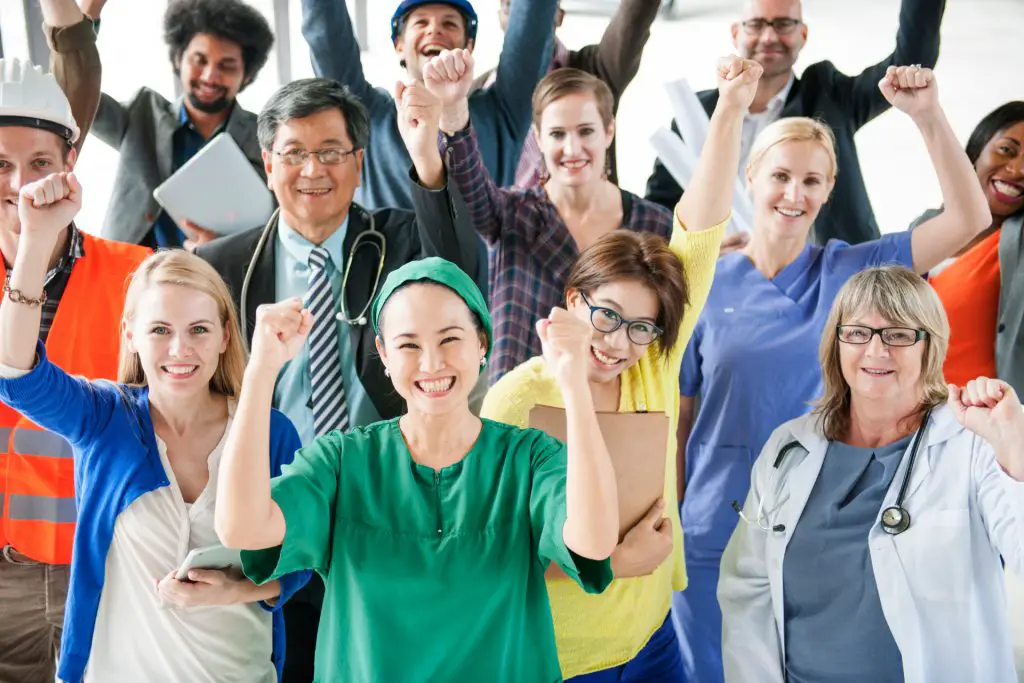 You don't have to be highly involved to get a reference from community leaders. If you attend church you can ask the leader that knows you the best. If you participated in any charity events or fundraisers – whether or not you actually donated or raised money – you can contact the coordinator to be a reference.
Of course the more involved you are the more useful the reference will be in your job search. References are much more effective when they can speak with specific examples of their experience with you.
Expert Tip: Before deciding to include political or social activism content, research the values and position of the company so you can decide if it will help or hurt your application.
Classmates From Major School Projects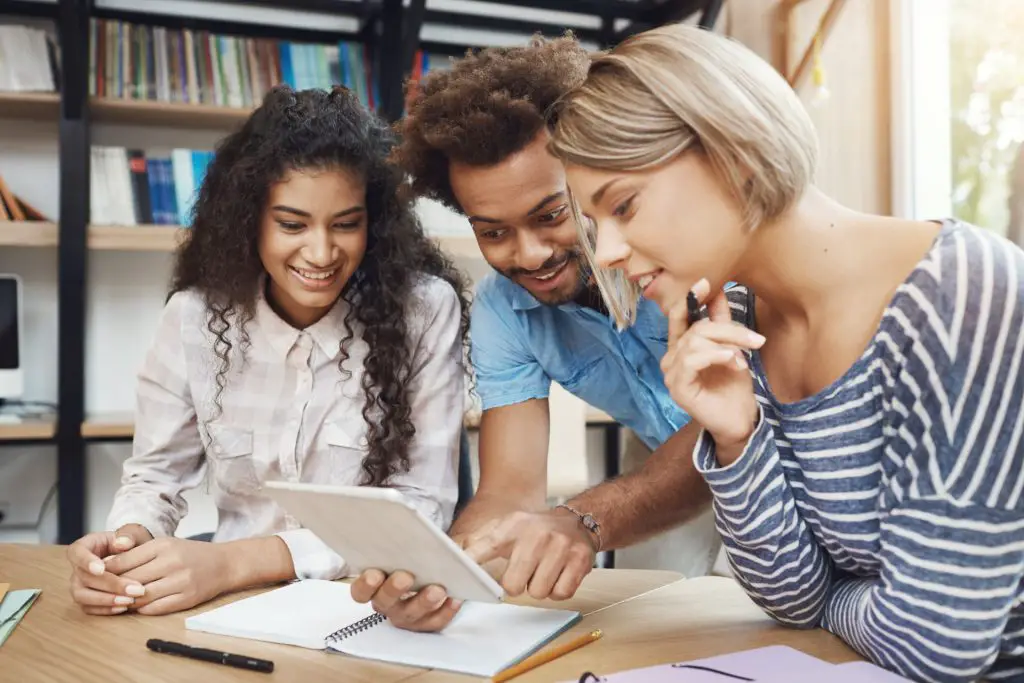 Normally you should not use a social friend as a reference unless they have worked with you, but many university courses include group projects that last for several weeks and count for a significant grade. In this context, you can use one of your team members as a reference because they can speak to your performance – they were effectively your coworker on the project.
Make sure you talk to your friend ahead of time so they why you listed them as a reference. You should have a coaching session and do a mock phone call where you pretend to be the employer. You can't anticipate every question but have them practice it a few times and make sure they stay on subject with their responses.
Social and Hobby Groups
When you are really interested in a topic your passion comes through and that energy carries a lot of weight, even if it is not directly related to the work functions on the job. You can probably find someone to be a reference for any activity where you interact with other enthusiasts, even when it is an individual activity.
For example, bullet journals and photography are two popular hobbies that are solo by nature. However, if you participate in a club or other group where you show your work, share techniques, discuss products, etc… you can use one of the other active members as a reference.
Neighbors and Family Friends
We included neighbors and family friends in our guide to References for High School Students but unless it is your first part-time job just to earn some spending money in college you really shouldn't be using them for references. However, it is still better to use them than to leave the reference field blank.
To be most effective, you need to find a professional way to describe your relationship to them other than neighbor or family friend. List any work you've done for them like babysitting, lawn care, house sitting, pet care, party planner or events coordinator. You can even list them as your mentor if you've discussed your education or life goals with them.
It is easy to think of someone as just a friend, but when you stop and think about the details you can usually find examples where they relied on you to be responsible or you depended on them for guidance or advice. Use these examples to frame your relationship for the reference.
Expert Tip: Simply having them be a character reference is not very valuable unless there are specifics they can provide during the reference check. Speak with them and try to come up with examples where you demonstrated one or more of the key characteristics to include in references.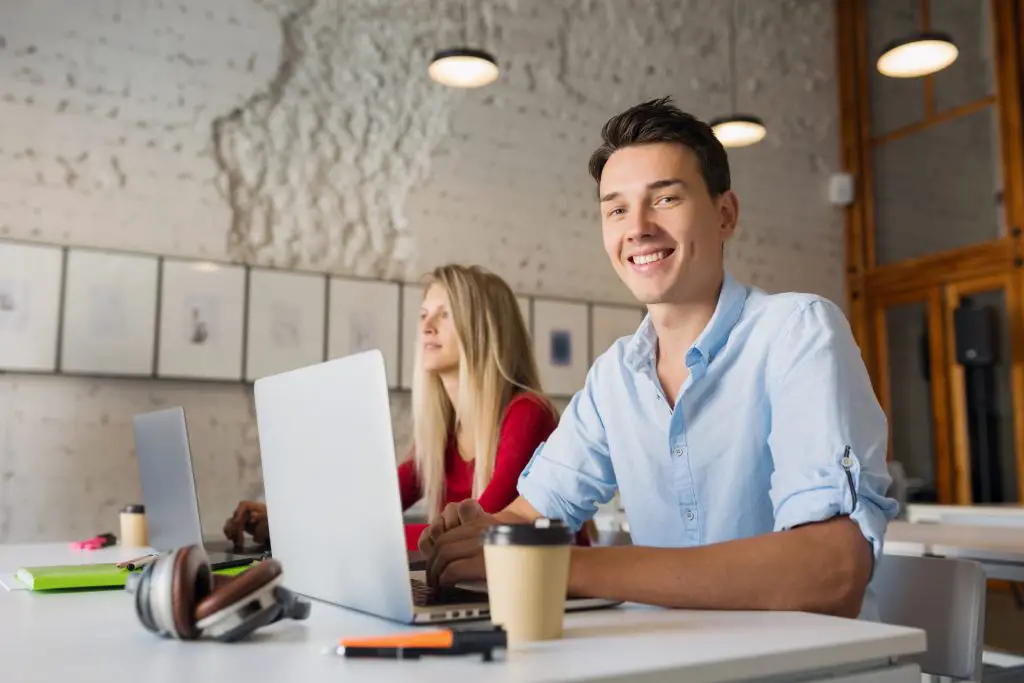 Can I Use Family Members as a Reference? Never use family members as a formal reference on your resume or on a job application. When you have a family member that is networked with your target job then have them reach out through their connections to give you a referral.
Hiring managers expect that family members will be biased and always provide a glowing review – even when it is not warranted. Your application loses credibility and is likely to get discarded at the first review.
Should I Put 'References Available Upon Request' on My Resume? Employers expect you to provide references when they ask for them. Do not include the phrase 'References Available Upon Request' on your resume – it is an outdated practice and unnecessary.